Music and Events
We've got live music most evenings, year-round, at our 4th floor restaurant, Pickled Fish! There's nothing like the convergence of good music, fabulous food, and a stunning view to make your vacation very special.
Check the live music calendar in the lobby for upcoming shows. Ask the front desk about other events and activities happening at our sister properties on the peninsula.
Natural Wonders
The Long Beach Peninsula is home to several stunning state parks and wildlife refuges. Explore the working lighthouses of the Cape Disappointment State Park, hike through old-growth forest, around freshwater lakes, saltwater marshes and ocean tidelands. Gape at the breathtaking views, wildlife and history it has to offer. Nearby, you can climb the beautiful driftwood piles of Waikiki beach or just watch waves crash against them on a stormy day. If you're an avid bird watcher or animal lover, you'll adore the Willapa National Wildlife Refuge. A beautiful place to watch migratory birds and their habitats, there is also the Art Trail, which features commissioned art works to teach visitors about the wildlife they're seeing.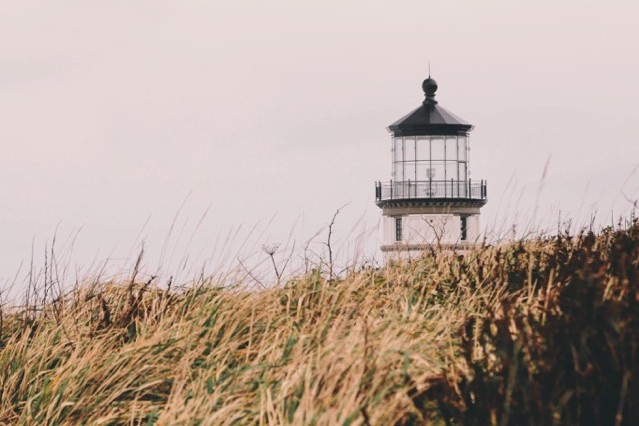 Historic Trails
Follow in the steps of Lewis and Clark and follow the seven-mile-long Discovery Trail. Beginning in the Cape Disappointment State Park, start at the Beard's Hollow overlook, where it's possible to take the Discovery Trail over a boardwalk through swamp to the right, or straight on through coastal forest out to the beach, where the paved route zigs and zags across the sand and through dunes, grasses, and trees for three miles into the heart of Long Beach. Further down, look for the gray whale skeleton and sculpture. Other landmarks dot the trail. Further north, a basalt pillar and sculpture of William Clark commemorate his participation in the Corps of Discovery, and still further is a weathered tree, marking the end of Clark's Northward voyage on the West Coast.
Portland By The Sea
Beautiful Astoria is just a thirty-minute drive away from us, across the Columbia River in Oregon. The city is often referred to as a mini San Francisco or a Portland on the coast - and for good reason. Here, Victorian mansions and maritime relics live in harmony with chef-driven restaurants and tattoo parlors. But that rustic exterior is just a cover for the many enchanting dichotomies you'll find waiting around the next corner. Here, fisherman are poets, loggers drink espresso, and Main Street welcomes both nouveau gallery and five n' dime. We adore the fantastic restaurants and cafés, array of boutique shops, film museum and several excellent breweries - many of which are on tap at Pickled Fish.

Want to stay in Astoria? Our sister property, Bowline Hotel, is located in the heart of the city.
Bike the Discovery Trail!
The Discovery trail is an 8 mile paved beach trail that parallels the dunes! It is ideal for walking, runnning, and ESPECIALLY biking! Rain or shine, grab one of our complimentary beach cruiser bikes and explore the trail. You won't be sorry that you did!
Scavenger Hunt!
There are so many adventures to be found on the Long Beach Peninsula! This is a fun, exciting, + silly way to get out and explore, and experience all the LBP has to offer. You'll earn some great prizes, too!

Pick a scavenger hunt list, take a picture while completing each one, and then show your pics to our front desk staff to get your prize. You can try to complete them all, 5 from each is great. GOOD LUCK!


Share Your Adventures! Post them on social media using #AdriftLife
GET DETAILS
HAVE FUN
Foosball, ping pong + shuffleboard!
AT ADRIFT
OUR ROOMS
Come solo or bring the family
Our Rooms